<![if !vml]>

<![endif]>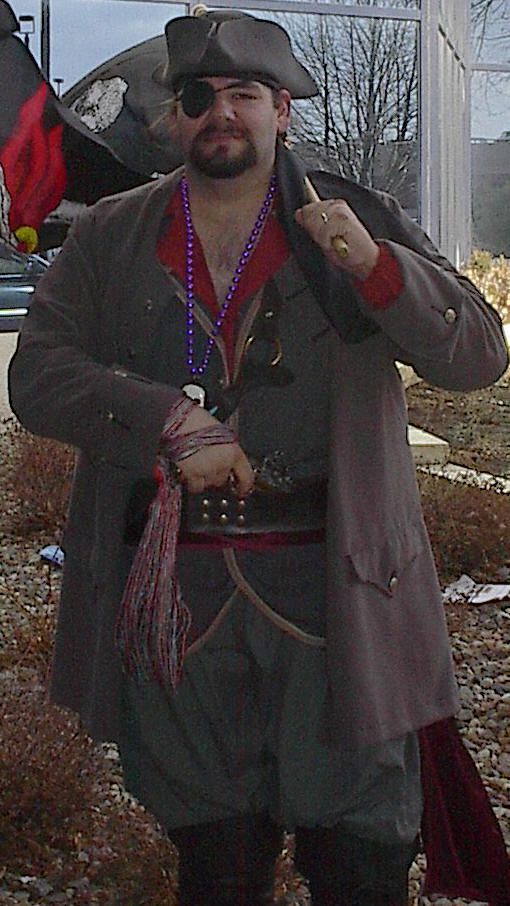 Full Name: Richard Worley
Nickname: The Broadside Buccaneer
Height: 6'3
Weight: 348
Country: England
Favorite Sword Type: Saber
Favorite Color(s): The shine of Spanish gold and plunder
Favorite Ship's Name: The Short Plank
Background: Richard Worley set out from New York with eight others in a small open boat; they were ill equipped and carried few supplies. The crew set out in late September 1718. Their ship was hardly seaworthy so they set out down the coast and up the Delaware River where they captured a boat laden with household goods (this was not constituted as piracy, but rather burglary since it did not take place upon the sea). The next prize taken by these men was more in keeping with their needs, a sloop out of Philadelphia. They took the sloop and increased the size of their band to 12. Within a couple more days they had taken another sloop that they felt more well kept than the prior ship and transferred to it.

At this time the governor issued a proclamation for the apprehension of all pirates who had not availed themselves of the King's pardon, and ordered out the Phoenix, a ship of 20 guns, to enforce this proclamation. However, Worley and his band set out to sea and missed the Phoenix which was searching for them in the coastal waters. Six weeks later the pirates returned, having taken another sloop and a brigantine among the Bahaman Islands. The company had increased to 25 during this trip and their sloop now mounted 6 guns. Captain Worley and his crew had also adopted the skull and crossbones in their ensign (flag). Articles were signed and the crew were officially 'on account' that they would fight to the end, no quarter asked or given.
The above background information is actually taken from the true account of Richard Worley, an ancestor of mine once or twice removed. Sure I could have created a totally unique character with no trouble whatsoever, but I thought it fitting that I try and finish his story. Lets just hope I dont end up and the end of a short rope and a swift drop.