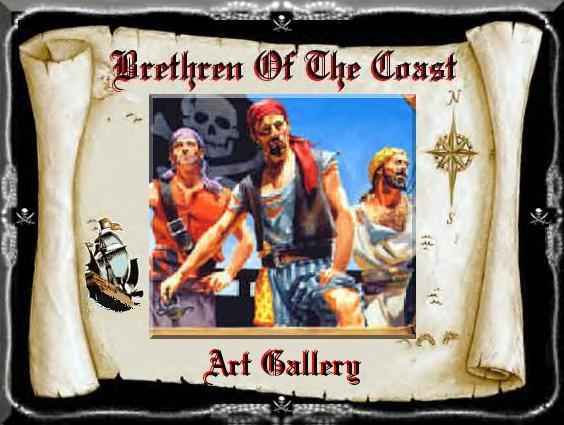 Welcome aboard matey... throughout recorded history women have played a vital role involving the fact, fiction, mythology and folklore related to the sea and piracy. Tales of daring exploits by real female pirates like Anne Bonney and stories of legendary sea creatures such as mermaids have for centuries captured the imaginations of seafarers and landlubbers alike. This section of Brethren of the Coast has been reserved for my image gallery of mermaids, female pirates and pirate artwork. This page is where I will display some of the many images that I have seen and collected over the years in the public domain. My plans are to update this page when possible with new images and artwork. As I update I may swap a few new images with older ones in order to keep loading time to a minimum. I hope you enjoy this page and have included the name of the known artist whenever possible in the larger image view.



I Saw the Princess Lark

by Ruth Rains de'Jarnette

The decks were polished and shining with light
Never will the wind blow their way
The sails were sighing with a wind so slight
Never will they wake to another day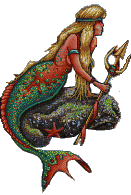 The captain stood straight,
his back to the crew
Never again will they lie down to sleep
The men behind him,
not one of them moved
Never again will land touch their feet

Their clothes were dirty, old, and worn
Their faces were wrinkled, brown, and torn
They killed the innocent, they took the free
They chose to destroy the beauty of the sea

The ship rocked gently upon the sea
And the sea in turn, she took a vow
And with hardly a wind she moved with ease
She stirred up her waters and took them down

She showed her colors as she passed us by
Skulls and bones from another time
And now they sail these waters cold
In a time and place they do not know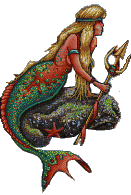 The ship they ride is true and strong
For a voyage that will be forever long
We saw right through the ship and crew
We looked at the captain,
and I knew he knew

For he turned his head as he passed by
And looked at me with a tearful eye
For he and the crew will never rest
Forever they will shine her decks

And if you look deep within your heart
You just might see the Princess Lark
For she sails inside of every man
The crew is your conscience,
and the captain is your soul
And the ship is the path
on which you chose to go.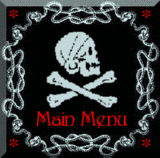 This Page Was Last Updated: Apr. 10, 2005

---
Copyright © 2000-2005 KAL/BrethrenCoast. All Rights Reserved.